Topics and Audiences
Research, irrespective of budget, is a no-brainer investment.  We work with clients of all sizes, ranging from start-ups to Fortune 50, but have a special interest in on-profits that can bring a positive impact to our communities.
Types of Clients
Non-Profit Organizations              
Civic Leadership Programs (CLPs)
Industry, trade, civic and membership associations
Religious and educational institutions
Issue advocacy and public policy organizations
Philanthropies and charitable service organizations
Non-partisan campaigns and ballot initiatives

Corporations and consulting firms 
Communications agencies, including advertising and public relations firms 
News media organizations
Target Audiences
We conduct research with a full range of groups:


Broad groups such as adults, consumers and voters
Narrow audiences such as opinion leaders, decision makers, policy makers, and physicians/patients.
Defined universes including members, customers, employees, and donors.
We have executed research in all geographic areas: hyperlocal to state, national to multinational. We work with trusted research affiliates and translators that allow us to cover the globe.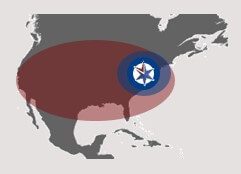 Industries and Topics
Our deepest expertise is in the following topics and industries:
Consumer products
Employee and membership engagement
Education
Entertainment
Financial services
Healthcare
Pharmaceuticals
Political campaigns
Public affairs
Technology
Transportation
In addition, we have substantive experience in defense, energy, environmental, fundraising, legal and professional services, religion, social marketing and travel and tourism.